I started to make a new coat a few weeks ago. To be honest with Christmas I found loads of distractions so it is was not going very fast at all. I seem to be making party clothes in preference to this. Partly its down to finding excuses to make party clothing instead. And Christmas fairies for the tree! See here
http://brackencrafts.blogspot.co.uk/2016/12/gothic-christmas-fairy-for-my-tree.html
and here
http://brackencrafts.blogspot.co.uk/2016/12/75-quick-party-top.html
for more on these.
All I have done so far is pin my bottom coat bits to my top bodice bits and cut out my lining.
http://brackencrafts.blogspot.co.uk/2016/12/73-red-coat-part-2-slow-progress.html
Then I have spent all of January just looking at it.
I obviously need to ensure all my seams join at all the right points so this is my reason for taking so long over this bit.
But the trouble is I hate it!!!
It all lines up etc.
But I just do not see me wearing it!
What a pain!
I think really I do not like the waist seam and if I was making a long coat which obviously was my intention when I cut it out I would prefer to have more smooth lines with less seams from top to bottom. I do like princess seams but I don't like this.
I just hate to waste expensive fabric. Or even cheap fabric for that matter. Well I do have more of this fabric so it occurs to me that this coat pattern also has 3 other views. One of which is the view bought it for.
I could re-use all but the skirt pieces and use the same lining bits but just cut some peplum skirt bits from the rest of my fabric which I believe I will have enough of.
My lining bits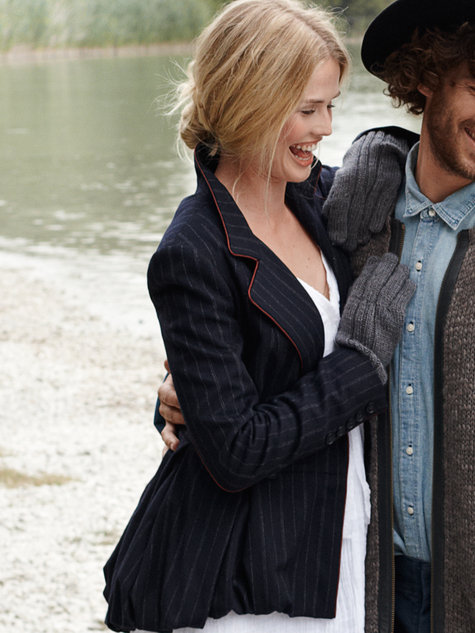 This is what I am seriously thinking of making because I love it. I bought the pattern for this jacket but then decided to make the coat but I really think I would wear this. In fact this pattern is what got me interested in Burda.
My only concern is if my fabric is a bit too thick for it. Red velvet sounds OK though. This is actually upholstery fabric so very chunky. But it might work and I have already wasted half of it if I do not finish this so onwards I go................
Thanks for reading and for visiting my blog
Bracken