I decided it was time to get round to trying to sort out the mess I made of my red dress. You can read about it here:
13: Red dress or long top
Anyway I made a complete mess of this pattern and almost trashed my fabric. I really like the fabric so do not want to end up just chucking it. I did try re-attaching the pattern pieces and recutting but there was not really enough fabric and when I came to sew it up it just was not going to work. I needed a different approach.
I started off with this pattern: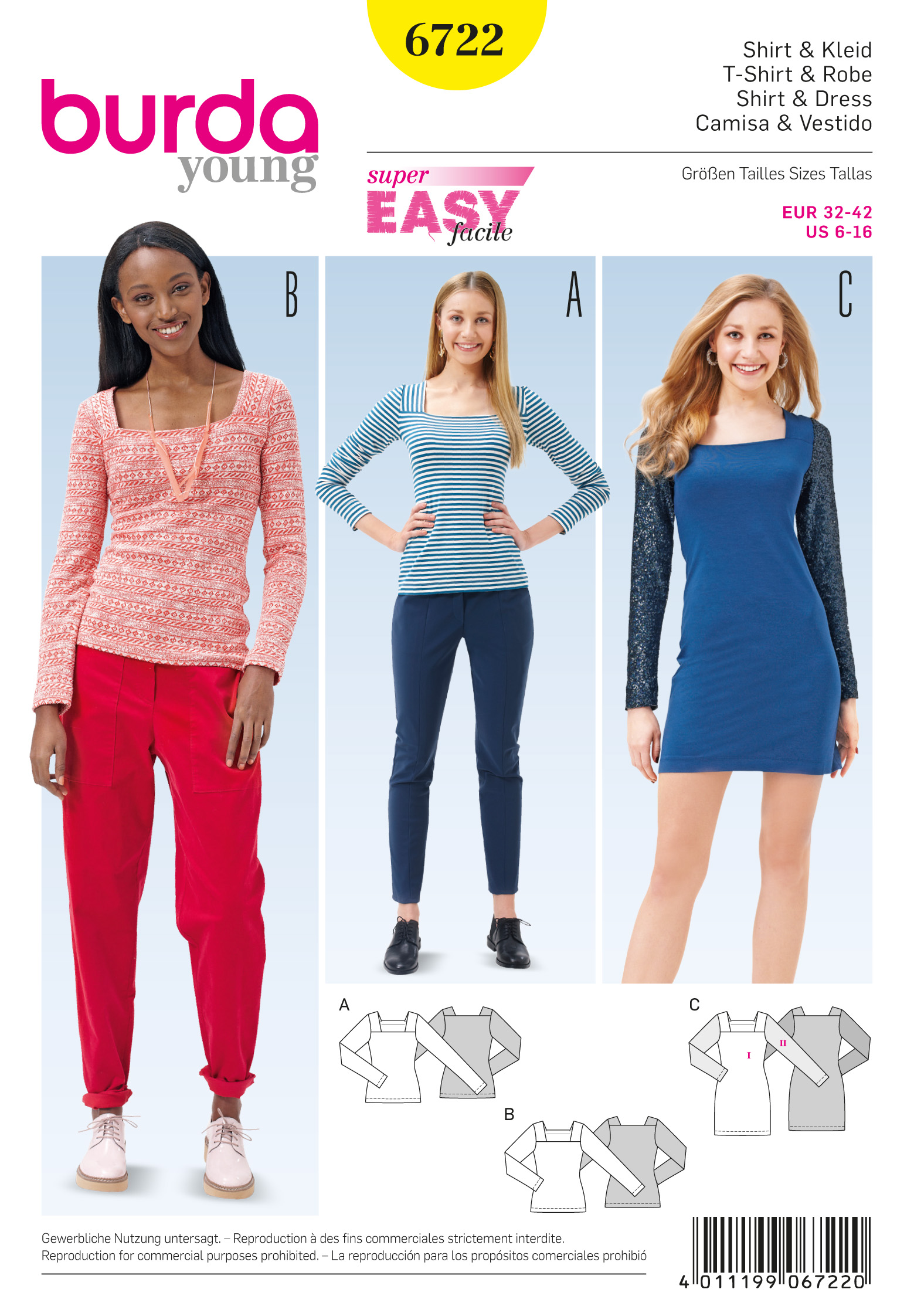 If you read the previous post on this you will know I completely deconstructed the dress by the end of my endeavour. So how to re-construct so it might just work?
If something doesn't work it is not automatically ruined. You just need to find a way to re-make it. Its a bit like up-cycling. You need to find a way to make the product yours and make it fit you.
Long ago now I had a much loved top. It was kind of like a Bardot top but did not have the classic fold over neckline. It struck me whilst playing around with my disaster that this dress could be altered to fit in a similar way.
No, it will not make me a nice warm winter dress/top. But, it will make a nice vampirish dark-red off-the-shoulder dress so that is what I am going with.
To do it I first I threw away the shoulder parts and laid the top flat on a table and pinned where it seemed correct to do so but did not cut anything.
Then I sewed the sleeves in and sewed the side seams. I left the neck. Then repinned around the neckline.
Then I tried it on complete with prickly pins. I altered the position of a few pins and then used Harriet (my dressform) to try and make it fit better. One more try-on and I went for it and sewed the neck up. Well my reasoning was thus: its already ruined so I have nothing to lose and could just end up with a lovely red dress.
Then I cut off the excess seam allowance ( or what was left from the original pattern design after my hack!) from the top of the sleeves.
These are the photos. It was freezing so I am wearing running trousers under the dress but would not wear those to go on a night out :)
I had no one around to help me take them so used a not-very-good selfie stick that does not really work and I have to set a timer on the camera to take them and just kind of hope so they are not the best pictures but I will try and get a few good ones done the next few days and post them.
The error in all this is I did not finish the inside of the neck or sleeves but since its a knit I should get away with that ok. To finish I hemmed it using a twin needle.
The good things are I saved my fabric and did not just cut it into a new pattern such as a top which would have been an option even if it meant colour blocking with a different colour. I also still ended up with a wearable dress and in fact I think I actually like it better as a design than I would have done if the first attempt had worked.
And so I have a lovely red dress just in time for valentines day. And I do like it!