Just a day after posting about my red dress I was so inspired to realise Bardot tops are again in fashion so I am even happier to have made my red dress work in this way. I want to make a different type now. Maybe one like this from H&M:
It looks quite easy and from when last I bought one I am pretty sure it was just 4 tubes. One for the body, one for the neck and two smaller for the sleeves. Then you just have to add some shaping to join the sleeves to the body. I am going to have to make this now. I always loved this look. So everyone though, thats why it keeps coming back in so often.
Of course there is always also the gypsy look. I currently own this pattern and have owned it for 5 years or so. Time to make it up I think: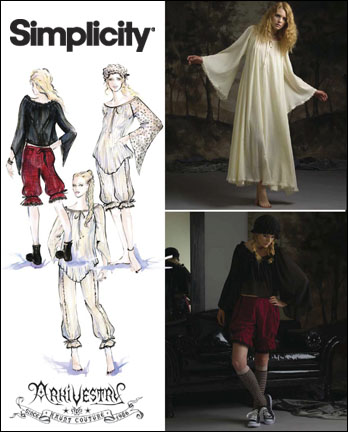 I do love the Arkivestry patterns and own a couple of them. I might have to make the bloomers as well just for the fun of it. Now I am inspired although I do have a couple of other projects I need to finish as well. Spring is looking fun.
So what do you think about off the shoulder tops? Would you prefer the more fitted top above or the looser gypsy style top?
Thanks for visiting and see you again soon
Bracken