Well I just could not resist this months The Monthly Stitch Challenge. This challenge consists, if you do not know, of making an outfit or item of clothing to go with a favourite pair of shoes. My particular shoes are virtually unworn but about 12 years old since I have never really got anything to wear them with. I also tend not to wear heels regardless of fashion. I really love these shoes though so ended up with two dresses.
I made this dress from the offcuts of the last dress posted here:
This dress is based loosely on a Burda paper pattern 7148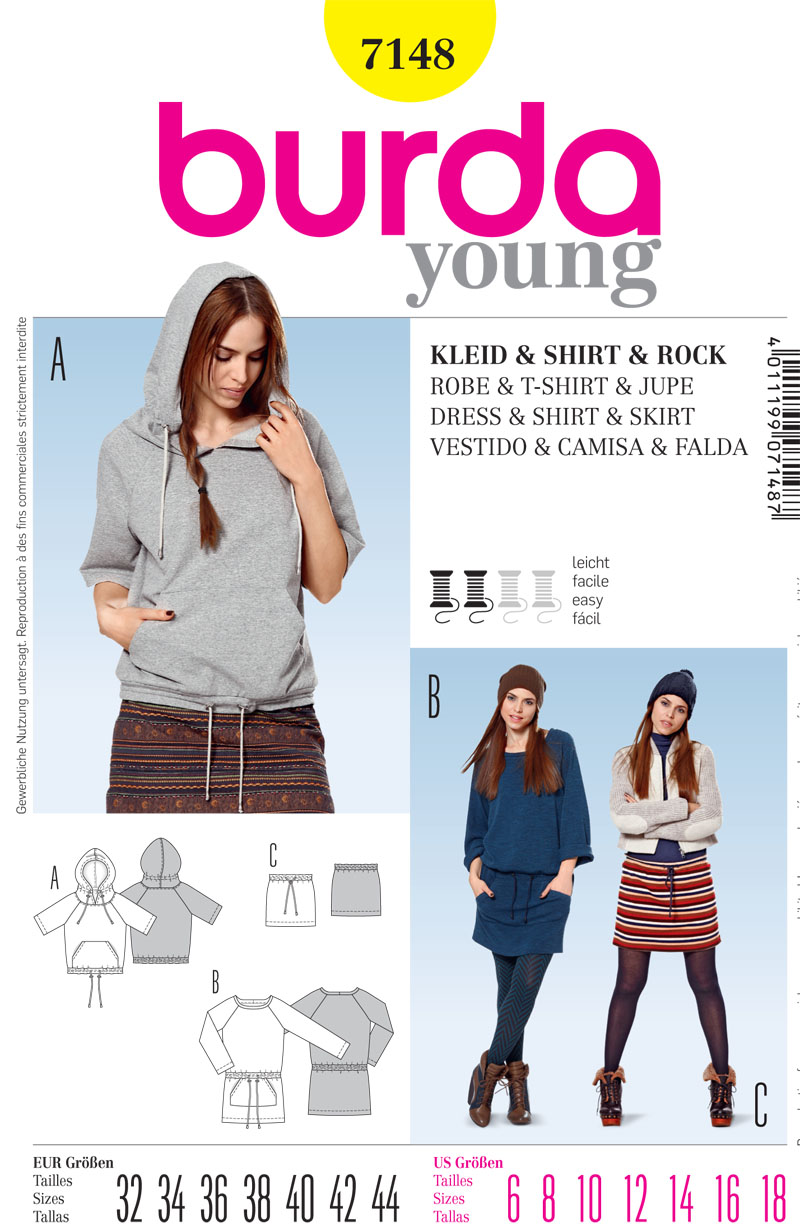 I added a black fabric due to not quite having enough of the leopard print one. The bits of leopard print also do not all have the same direction since they are just bits left over from my other dress. The black trim is some kind of stretch lycra, heavy weight, ribbed fabric (that is a mistake as well!) that was in my stash.
Neck band with elastic to pull it in
My leopard print pocket edges
I used this for the neck band and hood lining and for the pocket because I did not have enough of the leopard print for the pocket. I am not a fan of pocket-less hoodies. Then I added a leopard trim to the edge of the pockets. I am not so sure it needed this but I did it anyway.
Well tbh it is really quite a disaster! I intended to make the top but found after sewing it all up with my overlocker (so there was no easy unpicking! ) that I had somehow actually made the dress. Not the end of the world that though.
So what is wrong?
I couldn't understand the instructions so the neck does not look at all like the picture says it should. Mine has the hood attached to the neckline with an inner band made of black ribbed fabric. I did not bother adding a pull cord to the neck since everything else kind of went wrong.
The inner neck band was too big though so I added 1" elestic. Its not tight even now but does not gape at the back the way it did without the elastic. The hood I lined with the same fabric as the neckband and the pocket.
Well, besides the print going in two different directions which is actually not realy noticable probably to anyone but me, the neck gaping and me having to use elastic to pull it in, the pockets edges are not identical and the hood lining makes it a bit heavy.
Thats not actually so bad but it could have been better. The hood is not central on the neck edge - how I managed that I do not know because I definitely measured it all and pinned into place before sewing!
And finally the skirt is a little tight. Or perhaps figure hugging is the word I wanted.
Well its a nice little dress but really I was after a hoody to wear with my jeans or leggings. Never mind. Despite all these problems I suspect I will wear this quite a bit cos it has "something" about it I actually genuinely like.
It does go well with my boots too.
And in the end, I have in the past, spent a lot of money in High Street stores that are quite expensive and bought worse clothing than this dress so I suppose despite it all, it is a success. So I got two dresses for the price of one!
Thanks for reading
Bracken