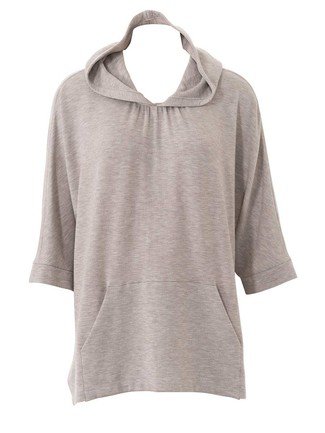 I just wanted to make this as soon as I saw it.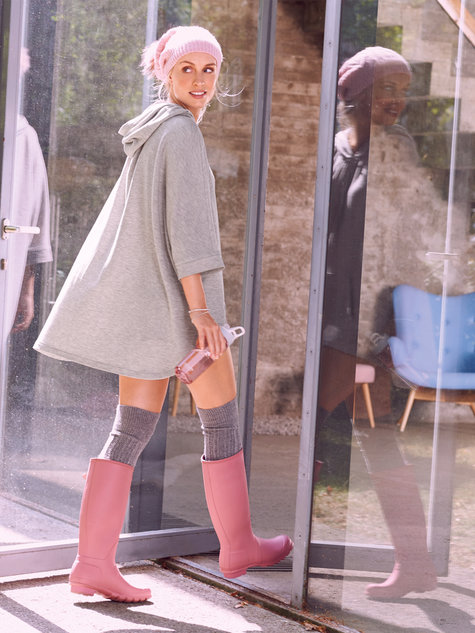 I decided first of all I had better to make a muslin. The muslin on this occasion is wearable in its own rite since I do not want to waste my precious fabric. This fabric is a stretch ( I think with Lycra) polyester type fabric with a vague small ribbing. It is not really my first fabric choice for this top but if you read about my Red Dress disaster I really need to try to not waste fabric. Actually my red dress may yet be rescued but I decided to have a rest from it and go back to it later so this is the current project. The design has three variants and I will probably eventually make them all because I love this top especially with leggings or narrow jeans when I am feeling fat and want a cover-up that is also comfortable. It also goes well with my January fitness aims.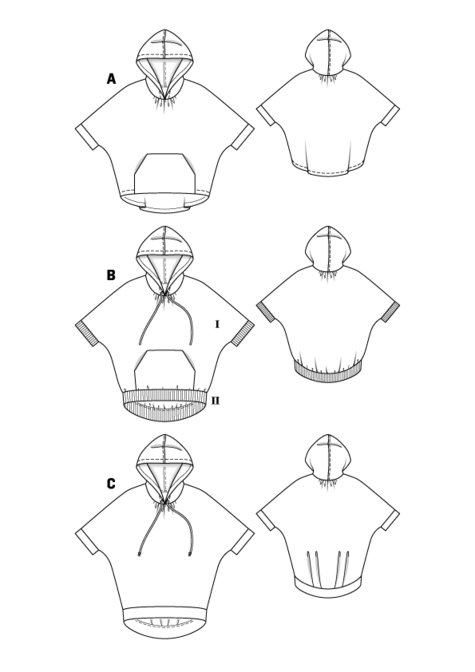 So I am using a very cheap but quite good quality and reasonably heavy weight fabric which cost me just 99p for about 6m so even if it all goes wrong then I am wasting very little.
This top is has bat wing type sleeves which are three quarter. You can sort of see on this photo. I need to train my partner in photography and myself as well. When I started this blogging I had no idea how many photos I would end up taking. Honestly I take far more than end up on here. Anyway back to the sewing. My sleeve bands are probably a bit longer than the above sketches because when making the bands for the wrists I did not double them over as I am sure you are meant to do but instead just hemmed the edge making for a slightly longer sleeve. Mind you I cut them exactly as the magazine tells you and unusually for me they fitted exactly. Its something you always wish for but for me at least rarely happens.
I had some problems with the magazine directions for the front and back gathers as well. The directions say to secure with tape. Well I used bias binding and did not like it so then serged over it cutting it off completely but it looked awful so I then took it appart ( despite my hatred of unpicking serged stitches!) and redid it the Burda way.
I also HATE the way Burda tells you to do the front pocket. Maybe its the fabric I used but I suspect not. I just do not like the way it hangs. You are told to sew it on to the hem band. Finish the hem band and then turn the pocket to the right side. Despite my trimming as much excess fabric off the inside as I could, which definitley helped, I do not like the way you get a thick inside seam on the pocket which makes the whole pocket stick out from the front. The seam simply does not want to sit flat. You can just about see it in the photos above and below. Just ignore my stupid facial expression. I was telling my partner to hurry up and take the shot.
My partner describes this hoody as my "hag hoody". You can see why on the next pictures:
Infact I can almost see an old lady or old man gathering wood in the forest in mediaeval times with this particular garment.
Anyway despite his comments I believe this hoody is going to be a favourite in my wardobe so now I intend to make another as soon as possible.
Thanks for reading all the way to the end. I know this was quite a long post. I hope you enjoyed it and see you again soon.
Bracken