For this dress I used this pattern from Burdastyle 09/2012 and the same fabric I used to make this dress:
28: Bug Dress and Mesh Top
This one is quite a bit shorter and more of a tunic. I made it shorter than the pattern because my other bugs dress is a bit long. I also kept the fabric border as a feature in this dress on both wrists and hem. The pattern is this dress from Burda style 09/2012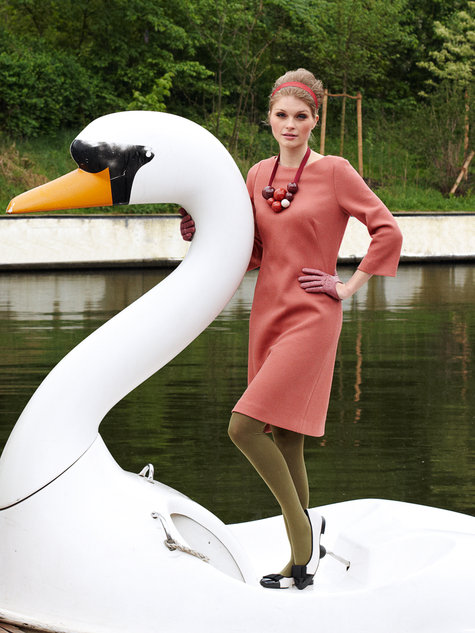 Because the dress is meant to be made in stretch knit fabric and I chose to use a 100% cotton print I went up one size to allow for movement.
I top stitched the hem with four rows of stitching and I did the wrist hems in two rows of stitching. This is not twin needle sticthing though but it was done the long hand way with separate rows about 1.5cm appart. Not sure how well you can see the 4 rows of stitching here.
I am not very happy with the neck. Its fine when I stand still but being worn feels a bit high at the front. Doesn't look quite right in the photo either so I may have to change this. It has facings but might have been better with just a bias binding edging. I love this fabric though!
Thanks for visiting
Bracken