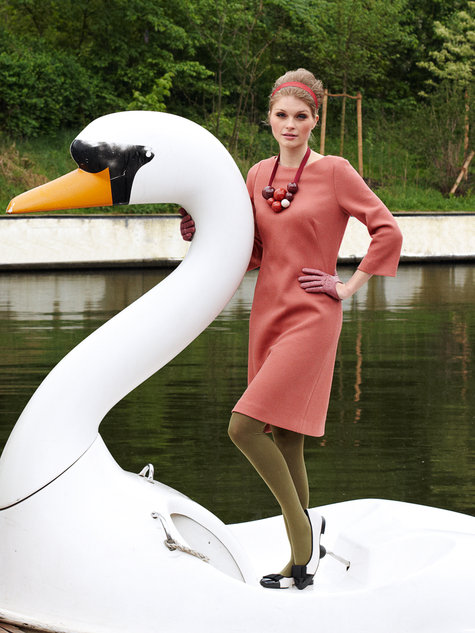 This is my Goldfish dress made from this Burda style pattern from the September 2012 magazine.
I used Ikea fabric for this. Its the same dress pattern as this dress here:
39: Black bug dress 2, MMMay16, Day 12
and again is made one size larger than I am meant to be due to me using cotton fabric with no stretch when this is a stretch fabric pattern.
The pattern has two options for a dress with a round neck and a top with a V back neckline. I decided to do something a bit different to the bug dress so went for a V back like the top option.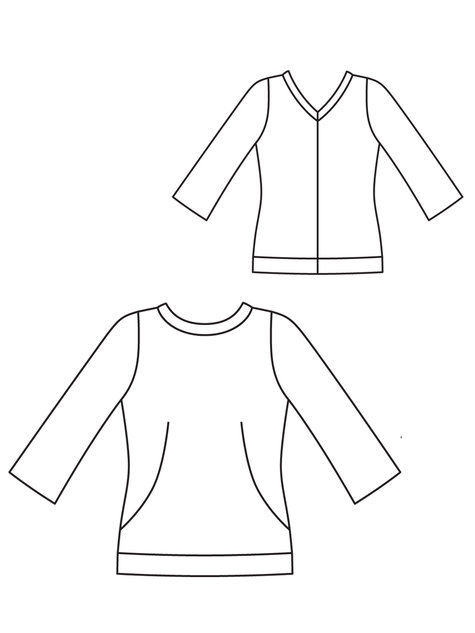 I had some problems getting the collar to sit right and ended up adding a press stud/snap fastener to make it lie flat and not stick out but it works now. The top pattern does not have a centre back zip but the dress does so I used one and that is why the collar does not sit right I think since on the top the two sides of the V collar are joined and on my dress they are not so need some kind of fastener. Also although I have a centre back zip I can actually put this dress on without undoing it. Probably that is due to the wider neckline with the V-back. If I make another version I will leave the back zip out.
You will have to ignore the bra strap here. It is not part of the dress!
Thanks for visiting my blog,
Bracken